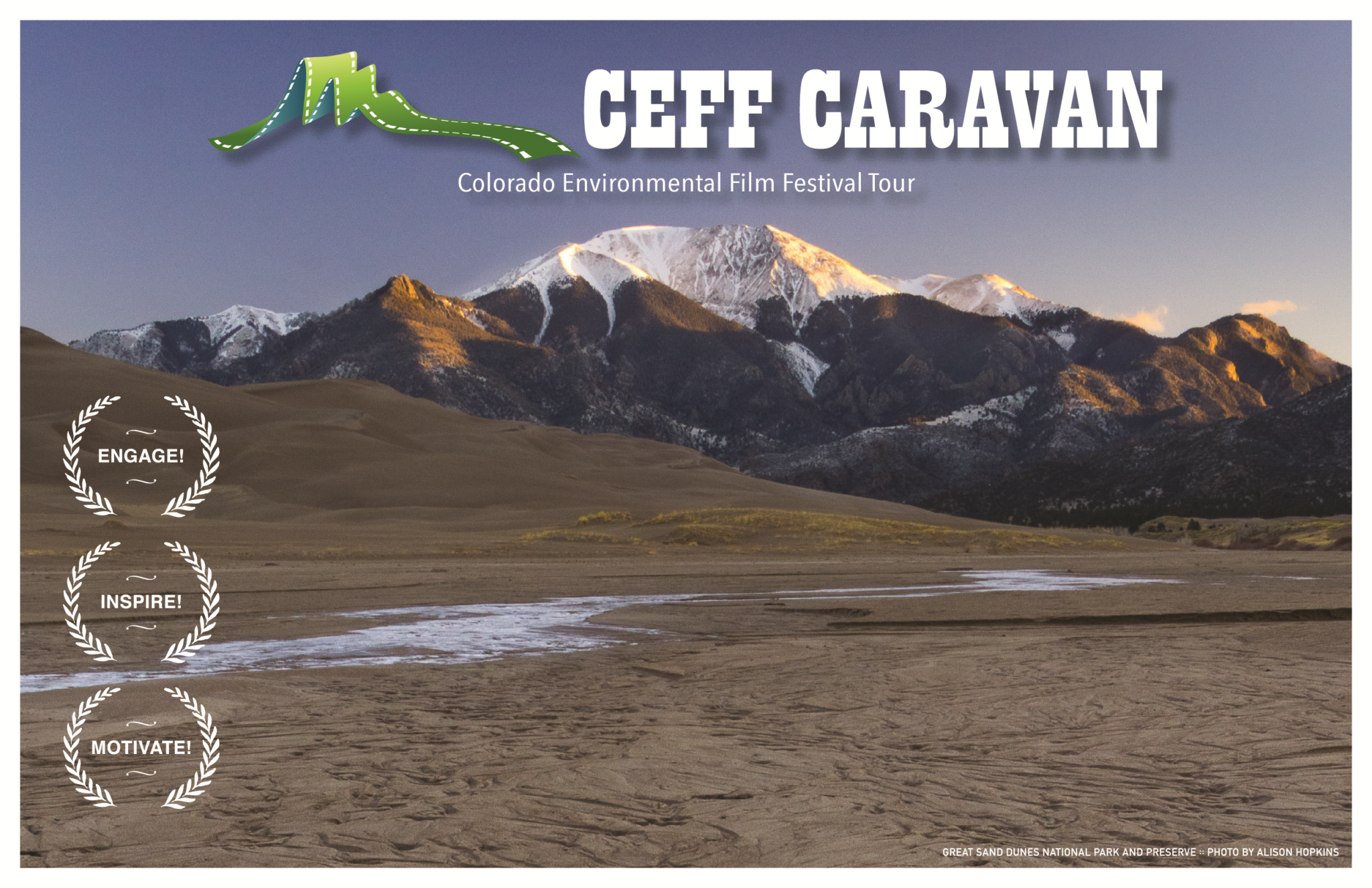 SAVE THE DATE – The Colorado Environmental Film Fest Caravan Tour is coming to the Paradise Theatre on Friday, March 30th. Tickets will be sold at the door or online using the form below!
The Colorado Environmental Film Festival (CEFF) is a celebration of the power of film to inspire, educate, and motivate audiences. CEFF presents thought-provoking films and dialogue that raise awareness of a wide variety of interconnected ecological, social, and economic themes. The Festival provides an experience for the audience that goes beyond passive film viewing: CEFF inspires audiences into awareness and action.
Come on out and see inspiring and stunning footage from local filmmakers! We'll play a selection of winning films from the Colorado Environmental Film Festival, and take you on a wild ride!
WE NEED YOUR HELP! We need volunteers to help with set-up, clean-up, and ticket sales for the Film Fest on March 30. Sign up here!