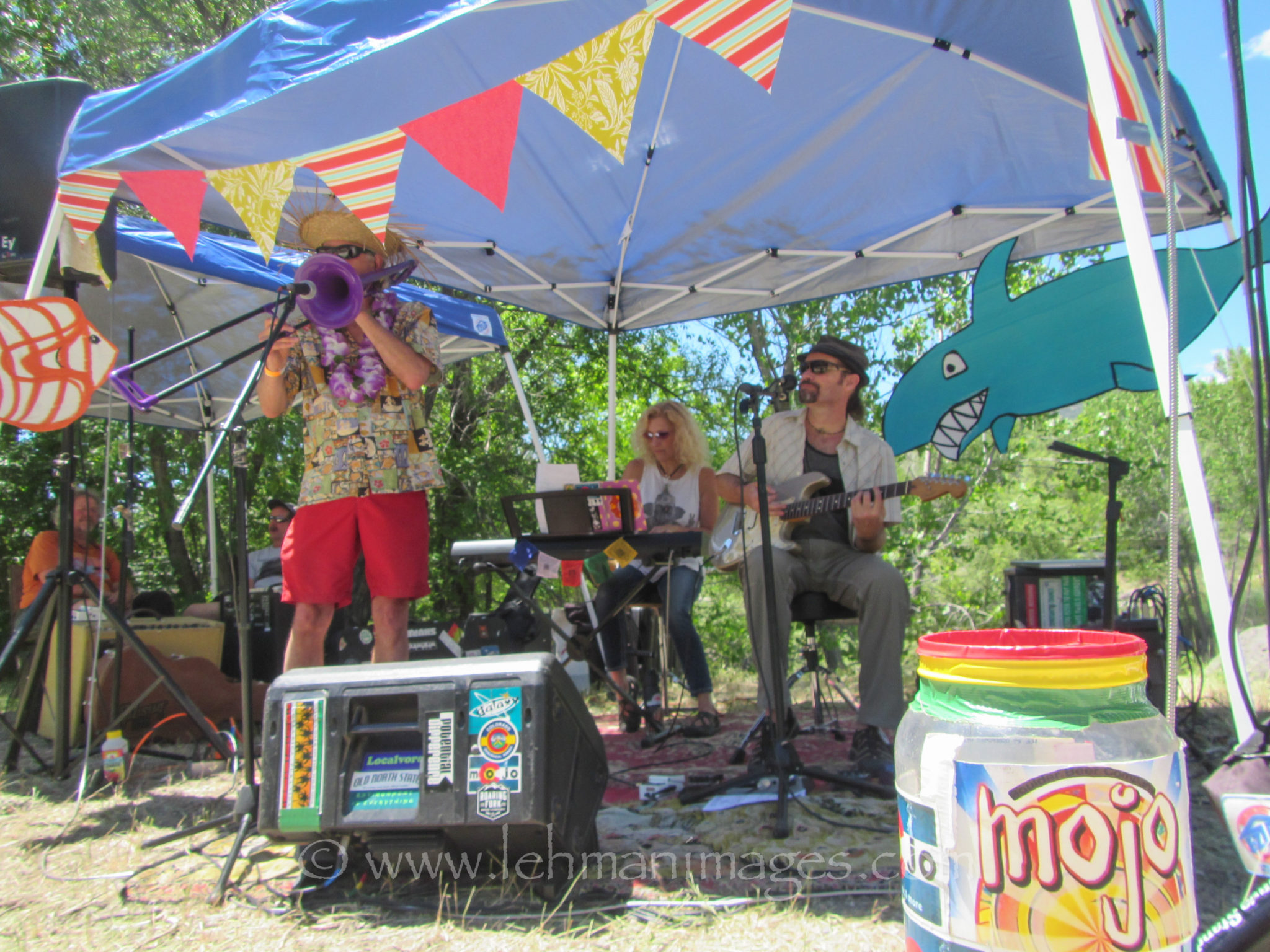 Saturday, June 3rd marks the return of the Conservation Center's Float Fest. In addition to the morning float, we're hosting a FREE afternoon festival for the entire community at the Paonia River Park to celebrate our 40th anniversary! The festival kicks off at 1:30 with live music from Eclectic Alchemy and Mojo, food available from Delicious Orchards (lunch will be available to all festival attendees for $10), drinks (non-alcoholic and alcoholic CASH ONLY), games, and a silent auction. We will also have a guided tour of our newly installed 1-mile trail so you can learn about the trail's construction.
Even though the event is still a few weeks away, we wanted to give you a sneak peak on some of the featured items in the silent auction. Maybe you can float home with something great at the end of the day. All proceeds from the silent auction support our watershed work.
Our big ticket prize is a 5 horse pack trip to the Gunnison River from J & Ray Outfitters (retail value of $500, minimum bid starting of $275). Your journey would start at the Chukar Trailhead and the trip is good for up to 2 rafts… so grab a friend!

Get your paddles on a $200 gift certificate to Chacos with a minimum bid of $115. 

Local favorites such as Black Bridge Winery will be offering a bottle of Pinot Noir and a $50 gift certificate (retail value of $75, minimum bid of $55) while Azura Winery will be offering a

gift certificate for a bottle of wine + a cheese board (retail value of $43, minimum bid $25)

. A number of other local businesses have donated, so stop in to check it out!

Snag a guided stand-up paddle board trip for 2 from Western Slope SUP  ($130 retail value, minimum bid of $75) OR a women's specific PFD from the Great Outdoors Company for a minimum bid of $60 ($100 retail value).

Go green with a new composting toilet thanks to Mike and Barbara Galloway ($1,600 retail value, minimum bid of $600).

Keep your gear dry on your next outdoor adventure with a new 110 liter dry bag from NRS (retail value of $100) for a minimum bid of $60.
John Welfelt is providing some great gear like counterweights for your oars ($80 value, minimum bid of $55) or a light-weight fire pan– great for rafting ($400 value, minimum bid $200).
Thanks to RIGS, you can walk away with a Simms fly-fishing/outdoors jacket (retail value $100, minimum bid of $70).
Want to raft but need to rent one? Don't worry- Gunnison River Pros is offering a 1 day raft rental (retail value $150, minimum bid $75).
Do you like the umbrellas on the outside of Wink Wink Salon in Paonia? Well, you're in luck! This Shadescapes America umbrella model will be available at the auction (retail value $500, minimum bid $250).
Like what you are hearing? Want to see more? Make sure you put June 3rd on your calendar for the Float Fest's afternoon festival from 1:30-5:30pm and swing by the silent auction table! The silent auction will be open from 1:30pm-4:45pm. 
Pre-bids online are welcome here!
Remember, this festival is FREE for the entire community, so bring a chair and some friends and have some fun in the sun!
Check out our Float Fest video to get excited; registration for the float is closed but feel free to sign up here for our wait list. 
Questions? Please email morgan@theconservationcenter.org.