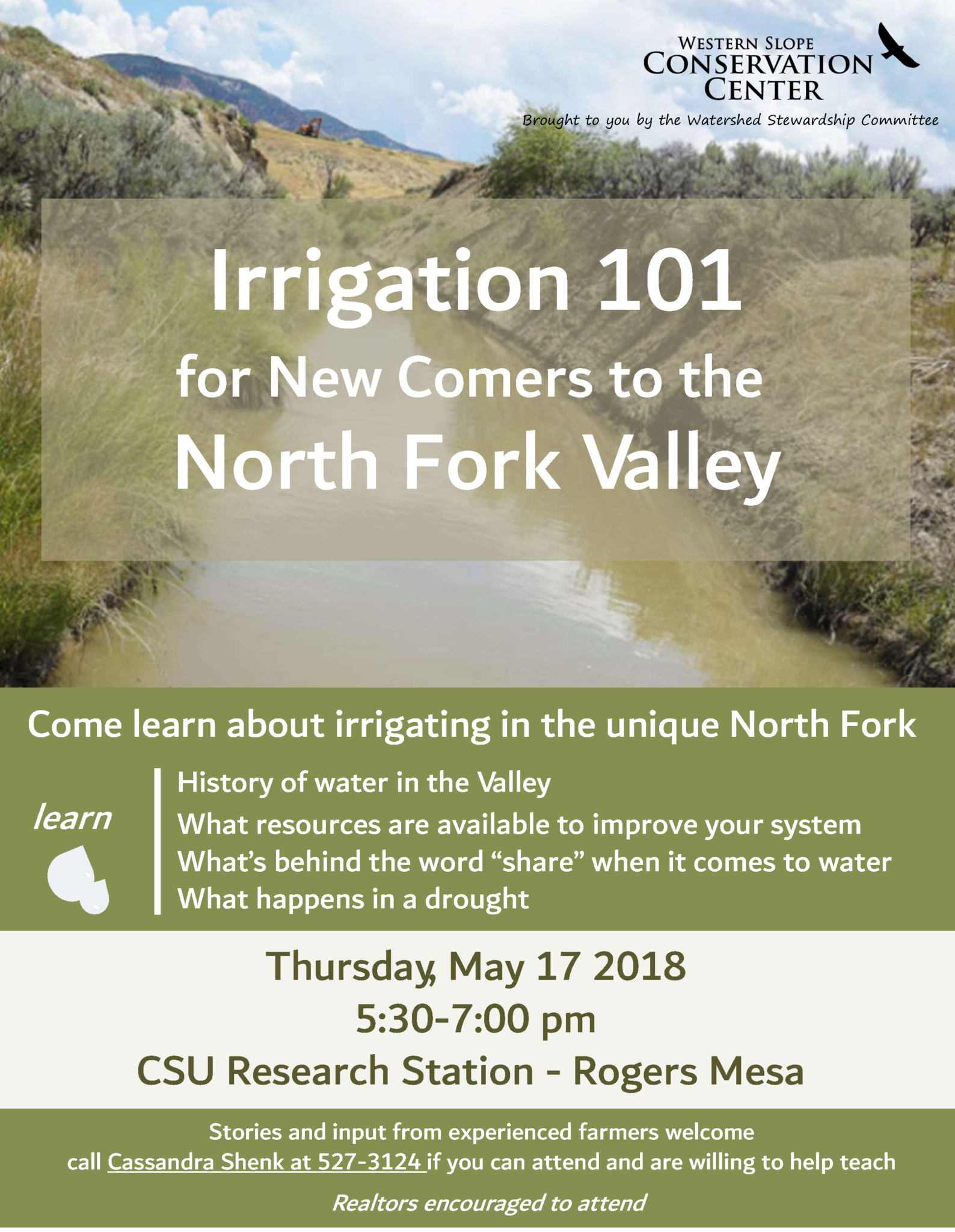 Irrigation 101 for New Comers to the North Fork Valley
Come learn about irrigating in the unique North Fork Valley; learn what resources are available to improve your system, and learn about what's behind the word "share" when it comes to water.  Stories and input from experienced farmers welcome!
Call Cassandra Shenk at 527 3124 if you can attend and are willing to help teach. Realtors encouraged to attend!