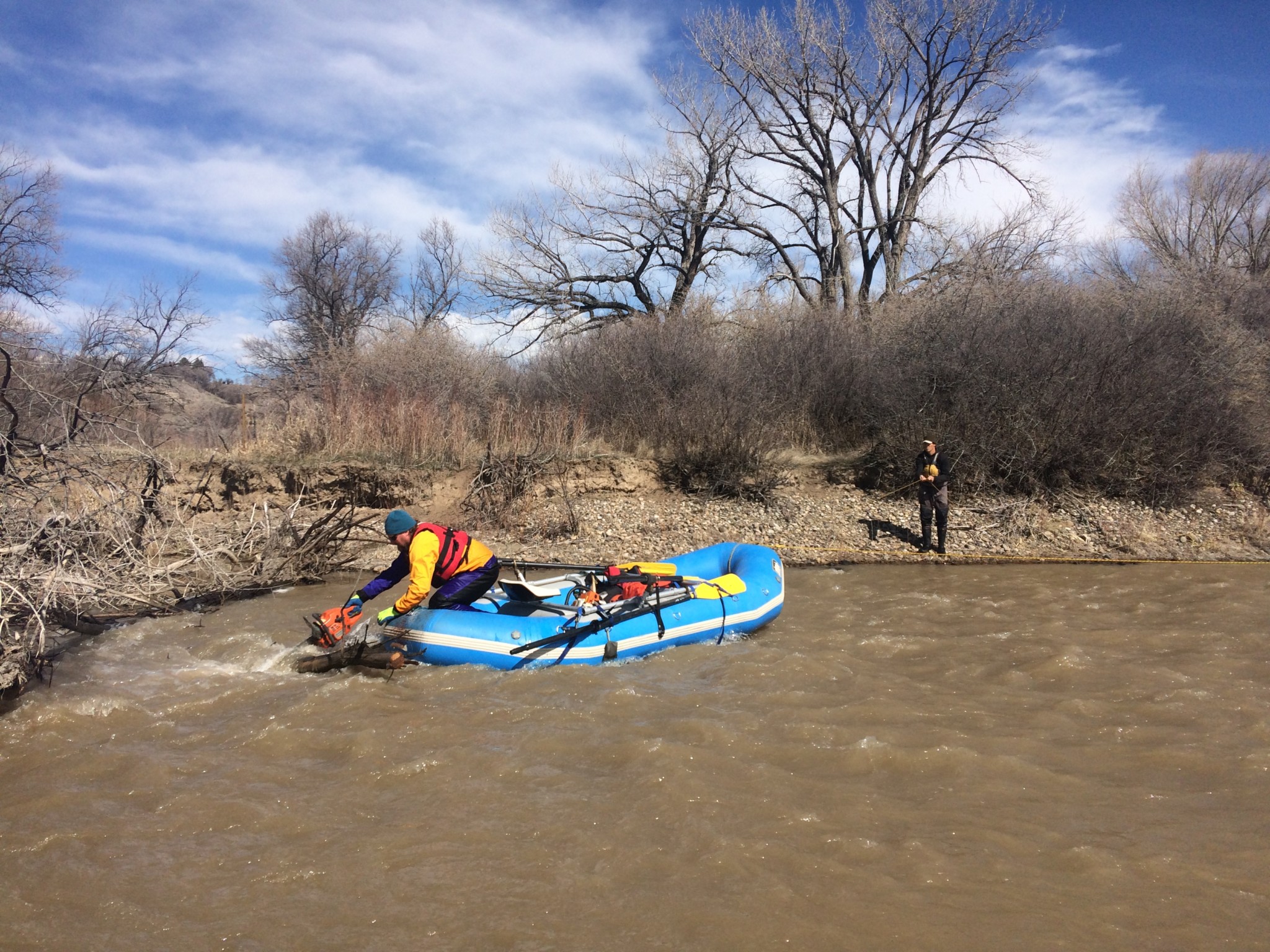 The Western Slope Conservation Center and the Hotchkiss Fire Department Swift Water Rescue Team worked together to remove hazards along the North Fork of the Gunnison to improve boater safety on Sunday March 12.  
Wyatt Wilson and John Tujague of the Swift Water Rescue Team were present along with Jim Richardson and Jake Hartter of the Western Slope Conservation Center.  The two groups worked with local landowner permission to remove debris piles (snags) from the main river channel. Clearing debris and snags such as these allows boaters to navigate safely downstream without having to portage around obstacles, thereby reducing the risk of trespassing on private property.  
Interested in helping out with future clean-ups? Contact WSCC's Watershed Coordinator, Jake Hartter, by emailing him at jake@theconservationcenter.org or calling 970-527-5307×208. You can also learn more about our watershed programs by visiting our program page here.