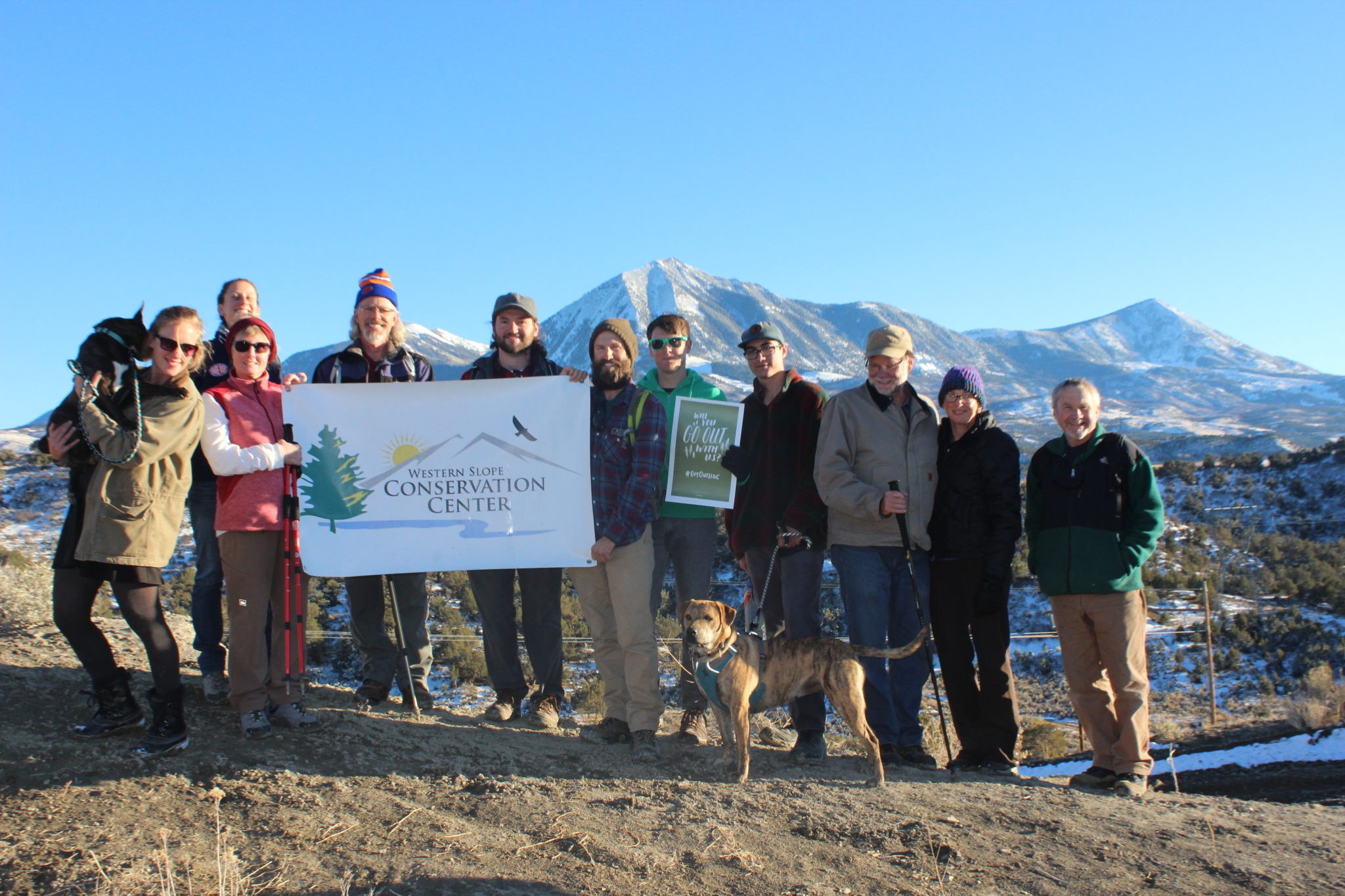 Last year REI started a movement for people to reconnect with the outdoors over the holidays. They closed their stores on one of the most popular shopping days of the year, paid their 12,000+ employees to spend time outside, and invited America to join in. The response was overwhelmingly positive. More than 1.4 million people and 170 organizations (including WSCC!) chose to #OptOutside. Last year we had a blast hiking on Jumbo and reflecting on all the wonderful things for which we were thankful – including the epic view!
So why not do it again?!? Join us on Monday, November 20 at 3pm for our second annual #OptOutside hike! We will be joined by WSCC Board member and everyone's favorite local geologist, Dr. Dave Noe! If driving, park at Apple Valley Park and try to meet at the Trailhead by 3pm. We'll hike for ~2 hours and get back before dark. Bring plenty of water.
Have you seen the new Jumbo Mountain Trail Map from our friends at the North Fork Trail Advocacy Group? Check it out below!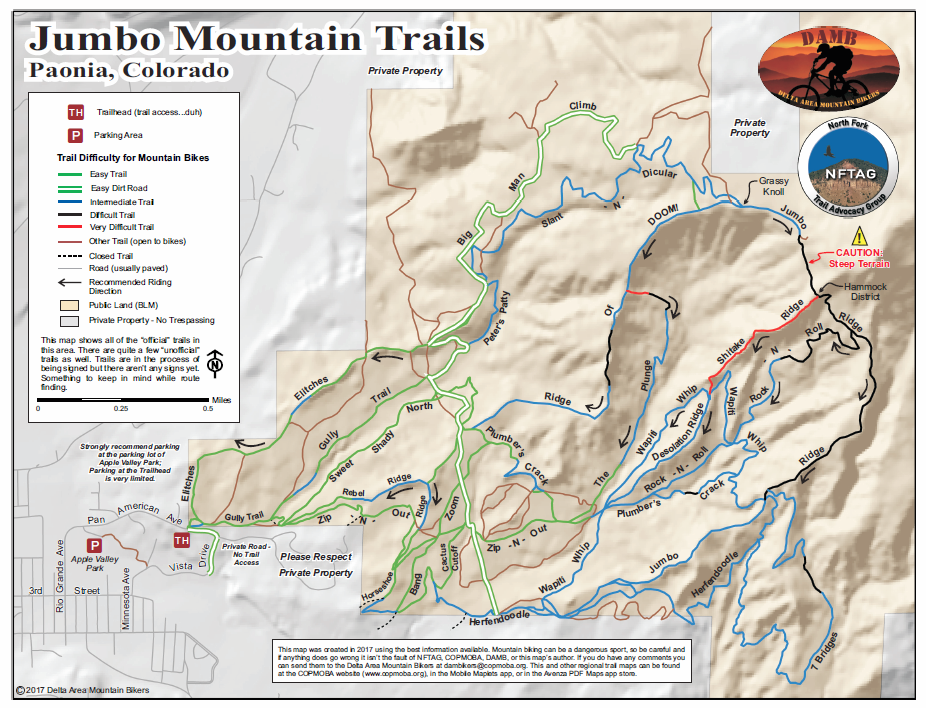 Directions to Trailhead from Apple Valley Parking Lot (from NFTAG)
Option 1, via Vista Drive: At the far end of the parking lot, follow a dirt path to Vista Drive and turn left. Follow this road to its intersection with Hawks Haven Road (a private road, so no trespassing), and turn left onto a dirt road that goes about 500 feet uphill to a fenced and gated area. Pass through the gate to a paved road, which puts you at the top of Pan American Ave. The Jumbo Mountain Trails trailhead will be on your right.
Option 2, via Pan American Ave.: Good for you, you've chosen the big-hill route! Great warmup! From the parking lot, turn right onto Pan American Ave. and continue up the hill for about ½ mile, until the paved road ends at a fenced and gated area. The Jumbo Mountain Trails trailhead will be on your left.