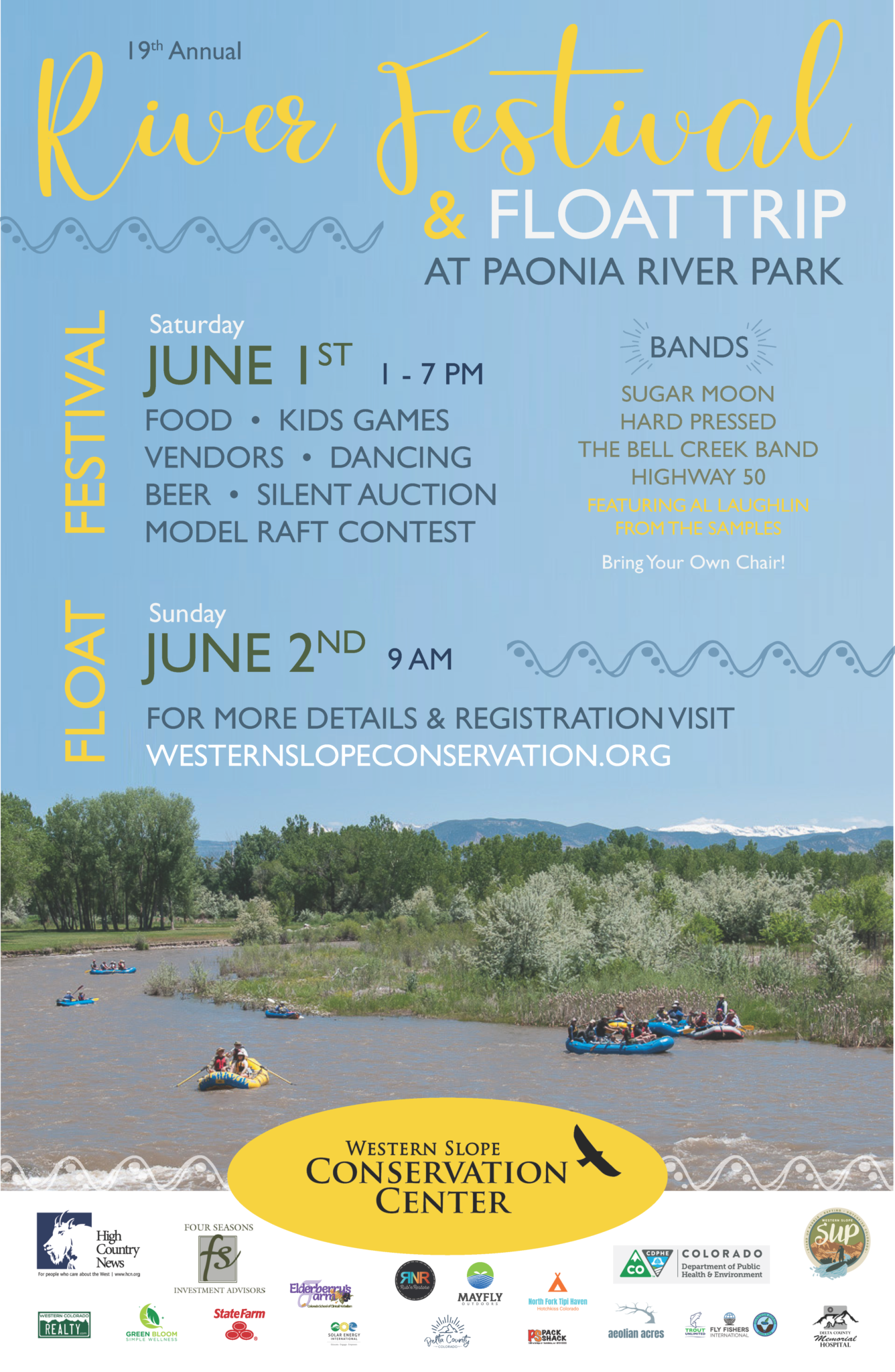 19TH ANNUAL RIVER FESTIVAL – JUNE 1-2, 2019!
Celebrate our watersheds and let the Western Slope float your boat!
Looking to lend a hand? We have many ways you can get involved!
FESTIVAL – SATURDAY, JUNE 1
PAONIA RIVER PARK – 1:00-7:00 PM 
Dust off your dancing shoes, break out the sunscreen, and get ready to party at the 19th Annual River Festival at the Paonia River Park! This event is free and open to the public. Live music, food & drinks, educational tables, kids arts and crafts including mural painting, games and so much more! Kick things off with an early morning bird walk at the River Park at 7am, followed by a guided labyrinth meditation walk!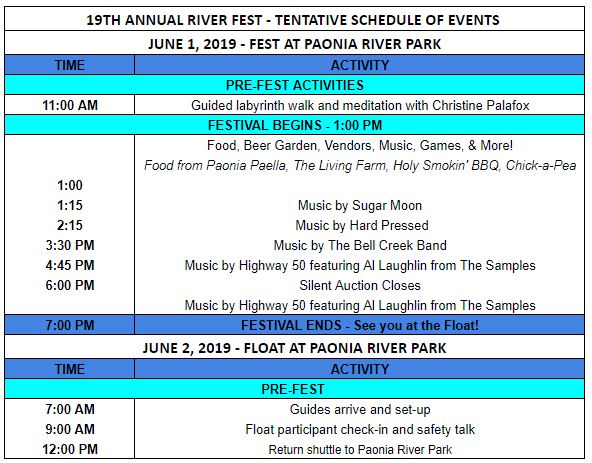 FLOAT TRIP – SUNDAY, JUNE 2 
PAONIA RIVER PARK
Sunday, June 2 at 9am – Float down the North Fork of the Gunnison River from Paonia to the Hotchkiss Fairgrounds! Tickets cost $30. Limited space is available, so sign up today. Due to anticipated high river flows on the North Fork, all registered floats must be 10 years of age or older.
IF you receive message that the float is full, please sign up on the waiting list here. More space may become available.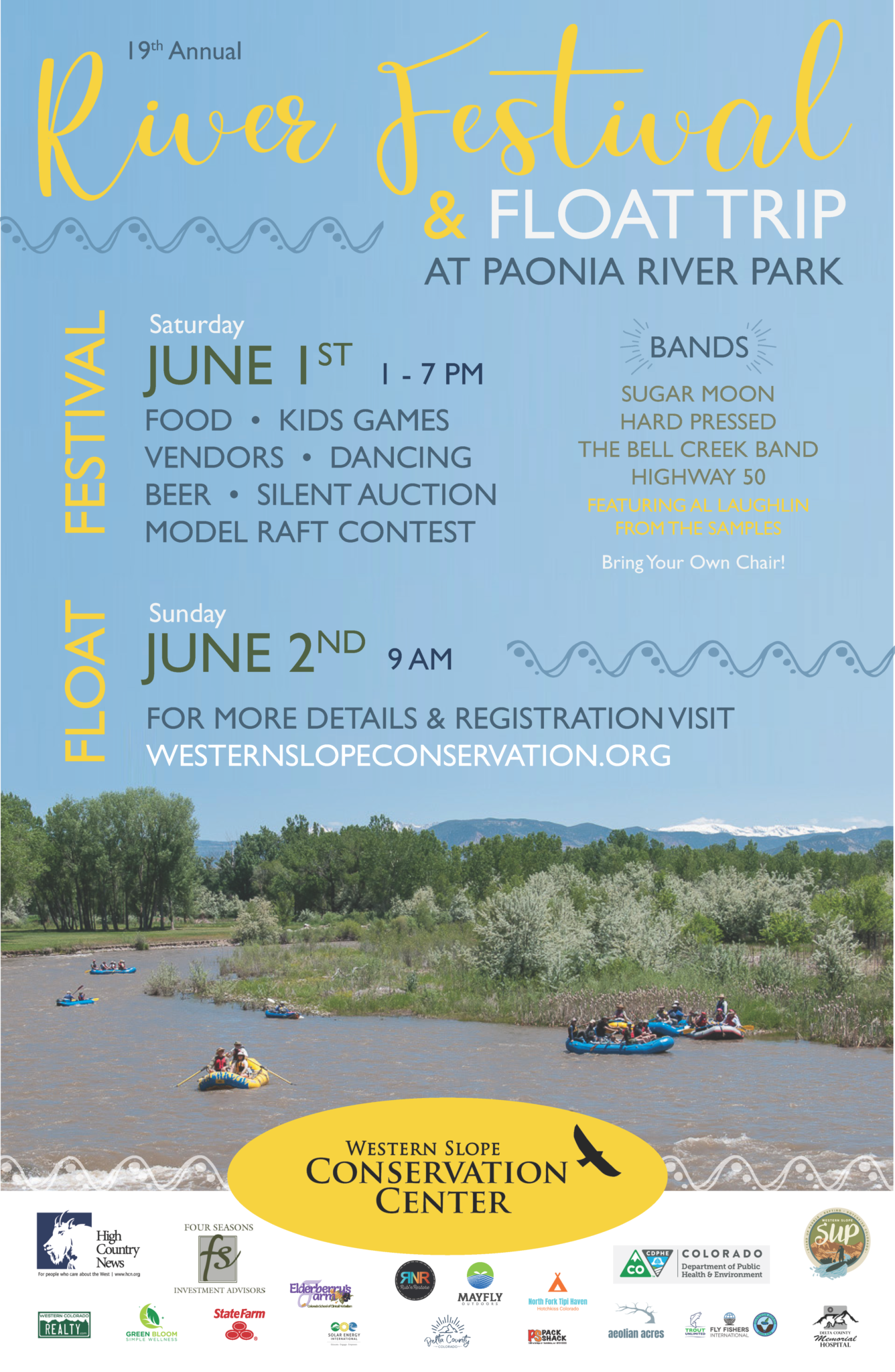 Thank You to All Our 2019 River Fest Sponsors!