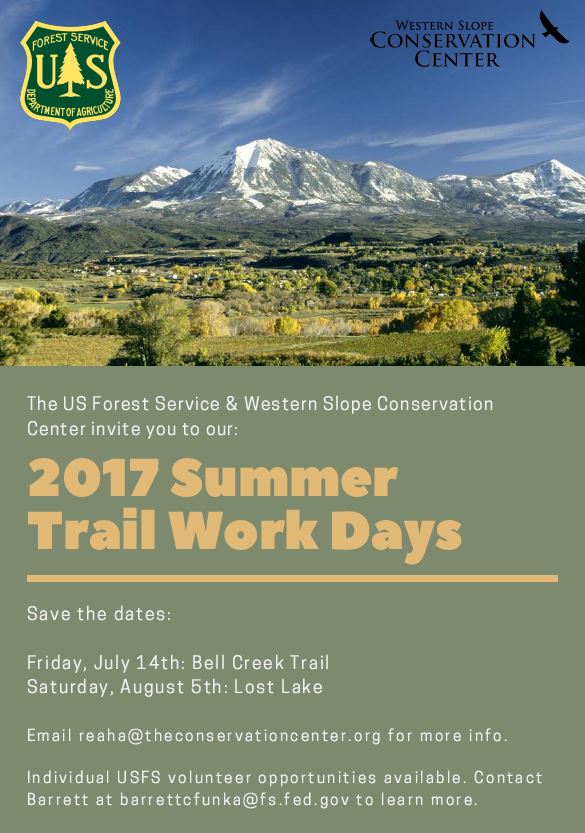 Do you love being a steward of our local trails?
Can you identify a McCleod?
If you answered yes to either of those questions, we want you for our Trail Days with the USFS!
Join us on
Friday, July 14th for a trail work day on the Bell Creek Trail
Saturday, August 5th for a trail work day at Lost Lake
We'll meet at the USFS Paonia Ranger District at 403 Rio Grande Ave, Paonia, CO 81428 at 9am and carpool from there.
***** RSVP with Reaha at reaha@theconservationcenter.org*****
Individual volunteer opportunities with the US Forest Service are available. Contact barrettcfunka@fs.fed.us to learn more!