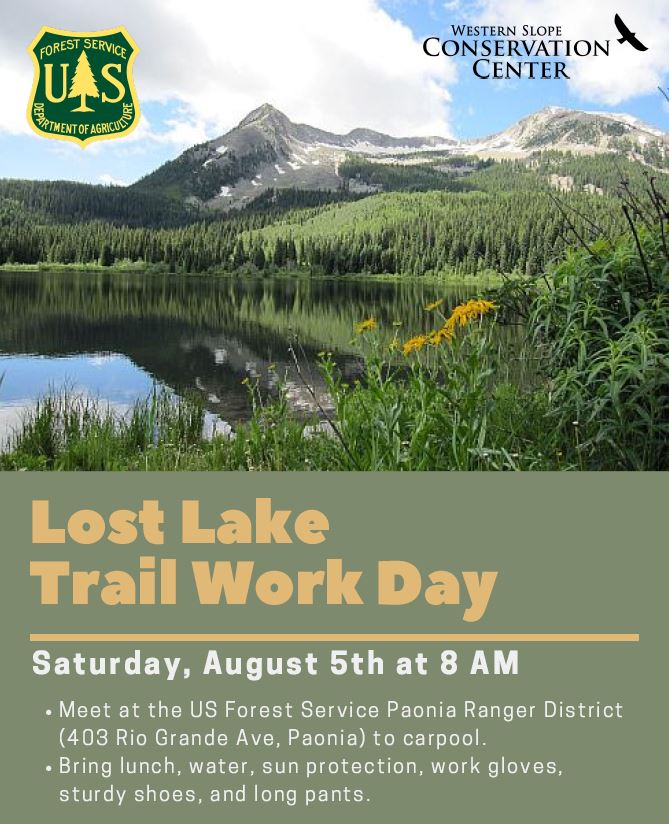 The WSCC and the US Forest Service teamed up to spruce up Lamborn Mountain's Bell Creek Trail on July 14th. Missed out on the fun? You're in luck!

Join us Saturday, August 5th for a second trail work day at Lost Lake!
We'll meet at 8 AM at the US Forest Service Paonia Ranger District (403 Rio Grande Ave, Paonia, CO 81428) and carpool from there.
Please bring:
– lunch
– water
– work clothes (long-sleeved shirt & pants)
– boots
– work gloves
– sun protection
Individual volunteer opportunities with the US Forest Service are available. Contact barrettcfunka@fs.fed.us to learn more!