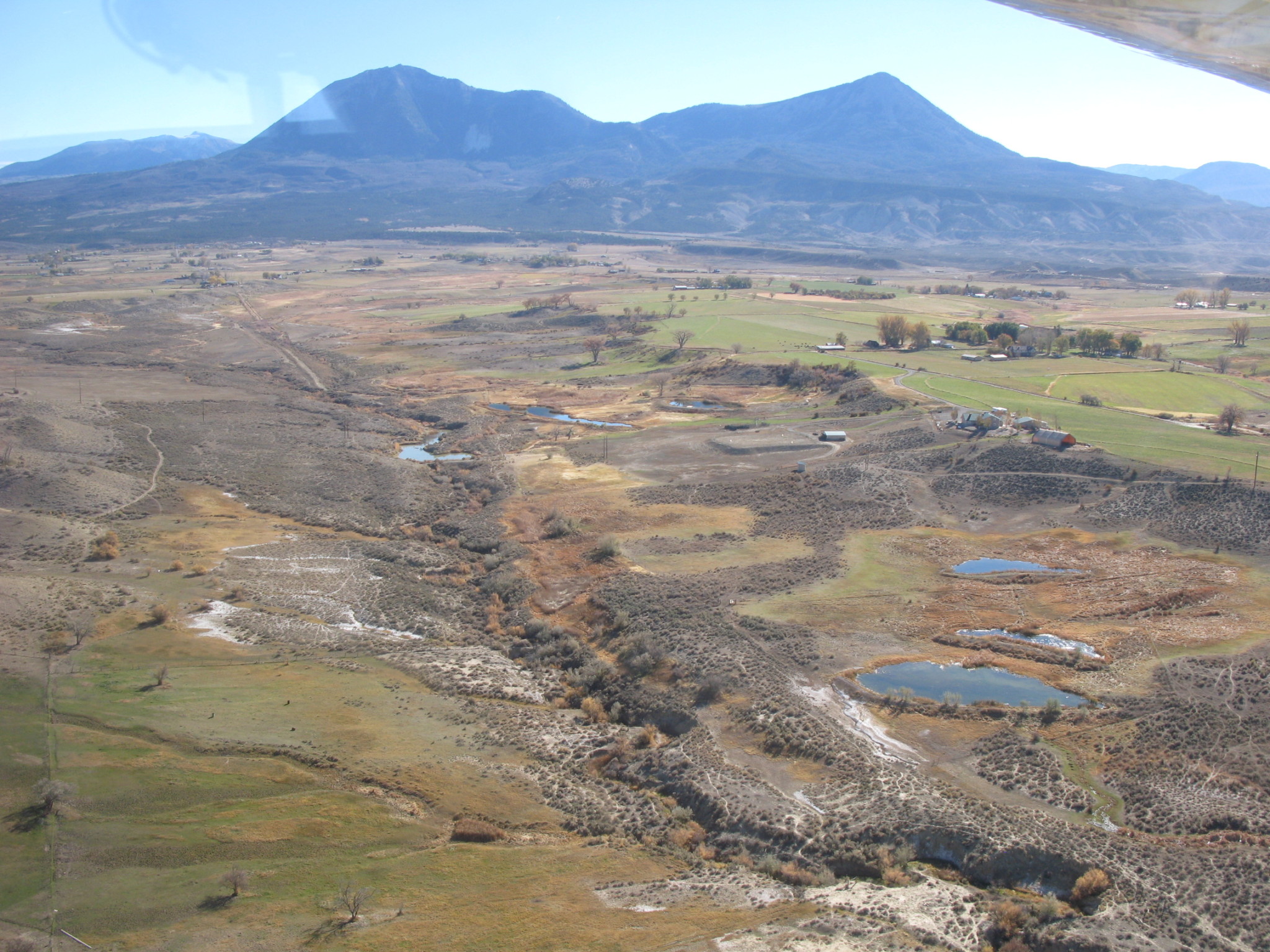 The Delta County Master Plan is a yearlong process that will define our County for the decades to come.  According to the county, the master plan "provides the overall vision for how the built environment – infrastructure, housing, transportation, recreation, business and industry – support and complement the other less tangible aspects of community – the economy, health, the environment, and quality of life."
The Master Plan is framed around this important question – How do we create opportunities for everyone to thrive while protecting the things that make Delta County unique? An updated Delta County Master Plan that will include two components: Our vision and goals for the future, and a Future Land Use Map and Plan (FLUP). The County will also produce a land use code assessment.
The County outlines 4 phases to this process: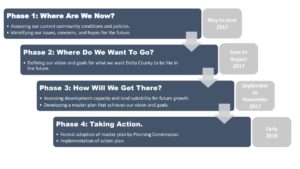 Where are we at now? According to the County's timeline, we are currently in Phase 2. In Phase 1 included a series of "Visioning" meetings, along with Landowner meetings, were held throughout Delta County. Public input was also gathered through an online survey that closed July 8.
What's Next? The Planning Commission will meet on July 26 at 5:30pm at the Delta County Courthouse. The agenda for that meeting can be found here.
Learn more at the Master Plan website:  https://www.deltacountyplan.com/