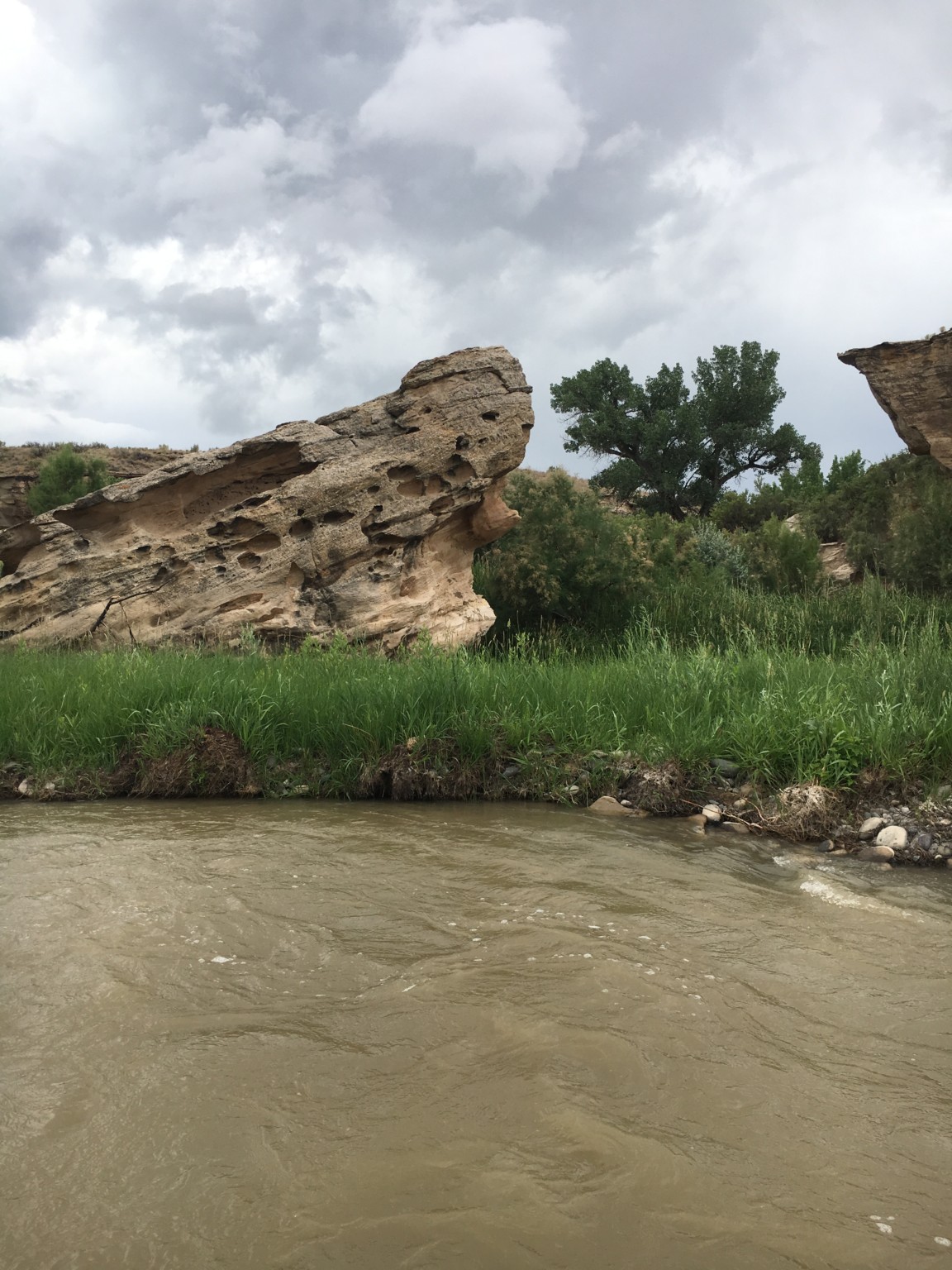 In 2016, the Western Slope Conservation Center completed our analysis of water quality in the North Fork watershed using data gathered by our River Watch volunteers every month for the past 15 years, and it's looking good! Because of our volunteers, we've gathered one of the most robust water quality baselines in the state, something we're pretty proud of. We gather information on nutrients, metals like lead, arsenic, and selenium; macro invertebrates; field parameters like temperature, dissolved oxygen, and pH; and more!
These parameters aren't used for regulatory or compliance purposes—they just help us understand the general water quality in our watershed. We've learned that our water quality is pretty good, and we're happy to report that over the past 15 years, not much has changed. This means that for all of the changes that our communities have weathered haven't impacted the baseline water conditions—we humans haven't harmed nor helped water quality conditions overall. While water quality has remained relatively constant over the past 15 years, it does change each year with the seasons. During the spring, when snowmelt is running off, water quality is better than in the summer when we're putting that water to good use and the amount of water in the river is lower.
The geology and natural soils of the watershed provide the North Fork with the capacity to buffer against changes in pH and the toxic effects of metals. Generally, our nutrient concentrations are well below state and/or federal standards. Additionally, metals are not a significant concern. With the exception of selenium, metals have seldom exceeded applicable water quality standards. Our watershed enjoys a healthy and thriving macroinvertebrate community—there are lots of bugs that are sensitive to pollution, meaning that when they are present, pollutants aren't!
Because of these findings, we've decided to gather baseline samples just four times per year—in March, June, September, and October—corresponding to key flow times. These samples will add to the statewide database that River Watch maintains and uses to help inform decision making related to water quality. This way, we'll still be able to ensure that our water quality remains constant while freeing up time and resources to do more targeted sampling when it is necessary. We're also working towards developing a groundwater sampling program to extend our success monitoring surface water to regional wells and springs. With all of this science-based monitoring, we can ensure that we note any changes in water quality that might threaten our health and way of life.
We're excited about these changes! Water is life here in Western Colorado. We've been lucky for the past decades to have good water quality, and we plan to keep it that way with the help of volunteers like you.
Want to learn more about specific water quality parameters? Our report and the data that informs it is online for you to explore. You'll be able to learn more about the North Fork Watershed, water quality standards, field data, nutrients and other inorganics data, metals, bacteria, macroinvertebrates, and long term trends and seasonal variability.
Are you ready to take action? Call the Conservation Center office at (970) 527-5307 to learn how you can become a citizen scientist superhero.