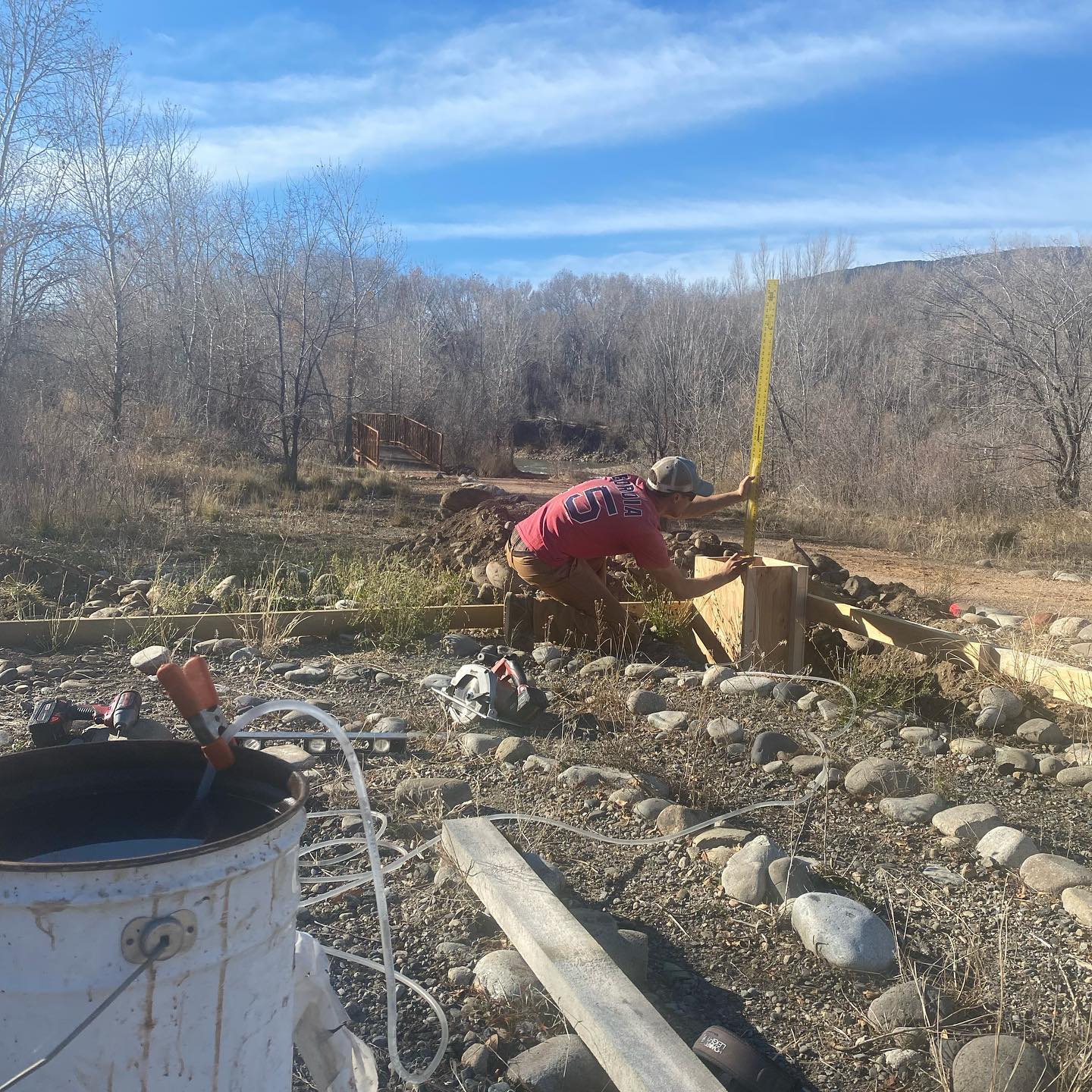 There's been a lot going on at the River Park this month! We are putting into place the final components of the master plan we created in 2013:
Two weeks ago, construction began on the outdoor classroom space near Minnesota Creek. Brin and Ben are doing an awesome job with the structure, and we're excited for classrooms to be able to use it next year! The labyrinth that was previously in the classroom's location is being relocated to a spot further down the trail.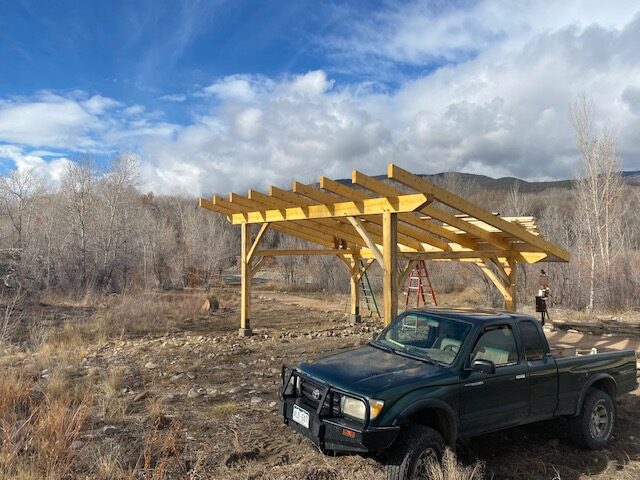 We've also begun construction of a sign on the new Paonia School Loop trail. A big thanks to Steve Morris with Steady Hand Carpentry for volunteering his time to build the frame for the new, 3-panel sign. We are in the process of designing the signs, and hope to have them up by next spring.
You will also notice that the old Minnesota Cr. bridge has been removed! A big thanks to Enos Ruble and Ira Houseweart for pulling out the old bridge and building the new one.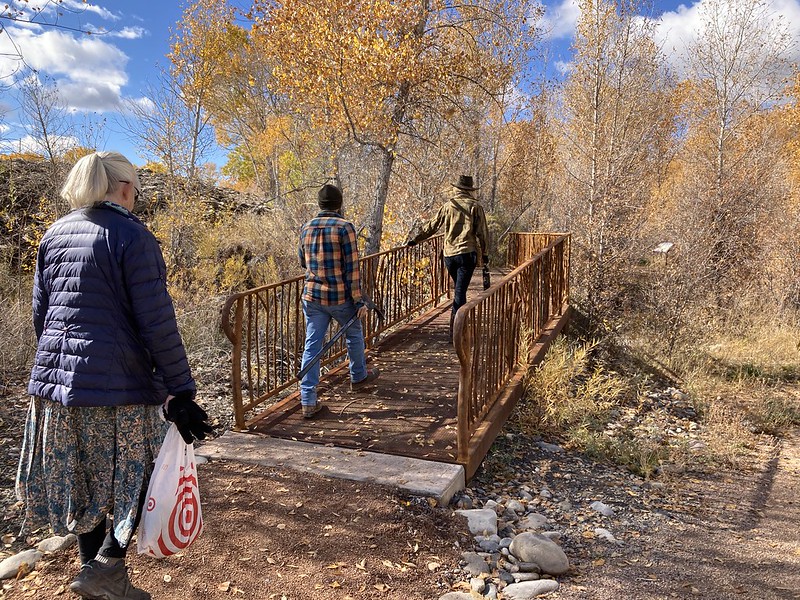 Once we finish these elements, our Master Plan for the River Park will be complete! Be we aren't done yet, there's still lots of exciting work to do. This coming year we will be working with the Town of Paonia, Delta County, Colorado Parks and Wildlife, The Nature Connection and our many partners on many other projects. Would you like to be a part of the next phase of the Paonia River Park? If so, please join our Friends of the River Park Facebook group to stay updated on all the activities relate to the park and connecting trails.
As always, please reach out to us if you have any questions concerning the River Park!
Category: